O'Fallon, IL – Sushi is both a healthy and delicious food. Finding a good sushi place could be hard but there is no reason not to go sushi restaurant hunting. Here in O'Fallon, there are several sushi bars and restaurants you can try. Here are some of the sushi places you can find around O'Fallon:
Sushi Tatsu is a gem in an unexpected location, people would not recognize it and just drive past it. Located at 5725 N Illinois Street in Fairview Height, Sushi Tatsu serves the freshest and delicious sushi.
Stop by Sushi Tatsu for a fulfilling bite of sushi served in a sushi boat set up, try out its veggie roll, miso soup, and a sushi platter. If you prefer something other than sushi, they also offer choices such as a bento box, beef soba noodles, and shrimp udon noodles among their huge selection of food menus.
This sushi place is open from Sunday through Thursday from 11 a.m. to 9 p.m. and on Friday and Saturday from 11 a.m. to 10 p.m.
You Korean And Japanese Best Cuisine
This family-owned restaurant offers you both Korean and Japanese cuisine, Mr. You the chef with over thirty years of experience will share his passion for Asian cuisine as he had studied both in Korea and Japan.
The restaurant offers classic Korean dishes such as Bibimbap and Kimchi, while the Japanese cuisine includes classics such as sushi, katsu as well as noodles. They have huge selections of sushi as it is their specialty. Their sushi is made from only the freshest and highest quality seafood.
Located at 108 Regency Park in O'Fallon, IL, the restaurant is open every Monday-Thursday from 11 a.m. – 2.30 p.m. and 4 p.m. – 9 p.m., Friday from 11 a.m. – 2.30 p.m. and 4 p.m. to 10 p.m., Saturday from 12 p.m. to 10 p.m., and on Sunday from 12 p.m. to 9 p.m.
Established to bring affordable and tasty sushi to O'Fallon, the Sake Sushi Bar and Grill will serve you fresh sushi, big plates of sushi with reasonable pricing.
Visit Sake Sushi Bar and Grill to try some of their big portions of sushi such as the red dragon roll or the volcano rolls. They also have other selections of food from noodles to katsu, to teriyaki choices.
The Sake Sushi Bar and Grill is open from Monday-Thursday from 4 p.m. – 8.30 p.m. and Friday-Saturday from 4 p.m. – 9 p.m. For lunch hours the restaurant is open from Wednesday-Friday from 11 a.m. – 2 p.m.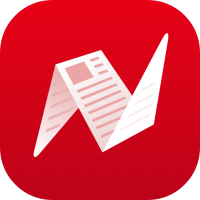 This is original content from NewsBreak's Creator Program. Join today to publish and share your own content.