St. Louis, MO – St. Louis Business Journal named Sarah Javier, an alumna of the University of Missouri St. Louis' Master of Public Policy Administration program, as 'The Most Influential Business Woman' for the 2021 class.
Marrisa Curran, the board president and an attorney with Polsinelli, recognized and nominated Sarah Javier for her contribution to the Animal Protective Association (APA) of Missouri as the president and CEO.
Upon receiving the news, Javier said, "I'm very thankful for the Business Journal and to Marissa for nominating me. Though I do find the recognition to be a little uncomfortable because our success at APA comes from the entire team."
Before Sarah Javier decided to take on the role as president and CEO at APA she had been working as a Child Life Specialist at the St. Louis Children's Hospital for almost ten years. In her time at the Children's Hospital, she began to have a passion for taking leadership positions.
Which led her to take the Master of Public Policy Administration Program to focus on non-profit management and graduate in 2006. Long after she graduated, she saw an opportunity in 2016 where she took on the role of president and CEO at APA and led the organization.
Working at APA helping and caring for animal wellness was a new and different experience for Javier who used to focus on human health. However, she realized that it wasn't any different.
Javier stated that she has been bringing her knowledge in health and social service to animal welfare. Especially during the crisis of this pandemic, Javier led APA to partner with human serving organizations to raise awareness about the issue pets and their people are facing.
Her effort in bringing welfare during the pandemic is aligned with APA mission that is to create a deeper bond between humans and animals.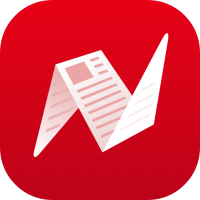 This is original content from NewsBreak's Creator Program. Join today to publish and share your own content.