St. Louis, Mo – Lafayette Square is a neighborhood in St. Louis, which is also a reminder of the Victorian era with the second Empire-style Victorian houses lined up in the streets of Lafayette Square.
Before it was known as Lafayette Square, the land was initially a public park. The park has become the oldest city park in St. Louis since its first authorization in 1836, also making it the first park in the west of the Mississippi River.
The surrounding area in the north and south side of the park had become an object for real estate activity. The earliest home and mansions were built in those and such as the home of William Page that was built in 1838.
The park had undergone some improvement during the 1840s and 1850s. During the post-Civil war year, Lafayette Square was known to be the most fashionable neighborhood and became a popular recreation spot in St. Louis.
After the increase in popularity, in May 1896 a devastating cyclone hit the square destroying the park and the surrounding residence that caused many families to join the migration. In 1920, the neighborhood was neglected and the grandeur of Lafayette Square has disappeared, but during this time the neighborhood never lost its Victorian charm and character.
Not long after the devastating event that the neighborhood faced, a group of individuals is eager to accept the challenge and organized the Lafayette Square Restoration Committee in the 1960s. In the following years in 1972, the city has acknowledged Lafayette square as the first historic district.
Today, Lafayette Square has become a famous destination for people who wish to witness the beauty of the stunningly colorful, and vibrant Victorian mansion as well as enjoying the oldest urban park.
The Lafayette Square now offers so many things you can do from sitting in the café's enjoying a cup of coffee to trying out an exclusively made brewery at the Anheuser-Bush.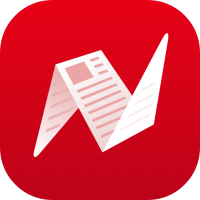 This is original content from NewsBreak's Creator Program. Join today to publish and share your own content.