St. Louis, MO – Sometimes the best way to satisfy our hunger is consuming a simple meal such as a sandwich. It is fast to get and easy to eat besides that it is also flavorful. If you are looking for where to get a delicious sandwich then this is the list for you.
Here are some of the best sandwiches you can find in St. Louis:
The Blue City Deli was established in 2004, the owner Vinnie who is from a Sicilian family established the deli to invite everyone to experience and celebrate life with good food and music just like he did in his family.
Get a delicious sandwich in the Blue City Deli where their specialty is the Po-Boy's the finest in St. Louis and the Muffulettas. For those who are craving a sandwich, the Blue City Deli is a must-try sandwich deli. While you are enjoying the selection of sandwiches and blues music pair it with an old-fashioned soda or a refreshing ice-cold beer.
The Blue City Deli is located at 2438 McNair Avenue in Benton Park, the deli is open every Tuesday to Saturday from 10.30 a.m. to 3 p.m.
Experience a flavorful taste with the special method of cooking as well as their ingredients at the Wood Shack. Their smoke meat is flavorful because they use a variety of woods from hickory, cherry, pecan, maple, sassafras, and mesquite combined with a bold spread and sauce. With such combinations, the Wood Shack serves you a big-flavorful sandwich that will leave you wanting more.
The Wood Shack is located at 1862 South 10th Street in Soulard, they serve sandwiches every Monday through Saturday from 11 a.m. to 8 p.m. and on Sunday from 11 a.m. to 5 p.m.
The Gramophone is not only a sandwich shop but it is a sandwich pub, they focus their energy to create a great and delicious sandwich as well as bring people together with their beer crafts. Enjoy some delicious sandwiches in a great atmosphere with some friends.
The Gramophone is located at 4243 Manchester Avenue in Forest Park Southwest, the sandwich pub is open every Tuesday through Sunday from 11 a.m. to 3 a.m. the next day.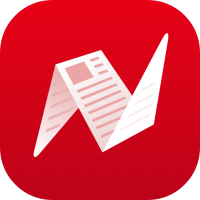 This is original content from NewsBreak's Creator Program. Join today to publish and share your own content.