St. Louis, MO – The Hill is known to be St. Louis' Italian-American neighborhood, a destination for people who enjoy one of the best Italian cuisines in town, besides that The Hill also has bakeries, markets, and retail store.
If you come to The Hill to dine, here is some great Italian Restaurant you can visit:
If you haven't already dined in Mama Toscano's Ravioli you don't want to miss out on their delicious authentic Italian ravioli and delis.
The restaurant started out as a market serving the Italian community fresh meats, cheeses, and canned goods until Nana Kate decided to make ravioli, it was so great that the demand for her ravioli started to increase until today their shop still serves the best ravioli you can find in town.
For people looking for the best St. Louis signature toasted ravioli, Mama Toscano's Ravioli is the destination for you. Their delicious toasted ravioli has been mention at Food Network's "The Best Thing I have Ever Ate"
Mama Toscani's is located at 2201 Macklind and opens every Tuesday-Saturday from 9 a.m. – 4 p.m.
If you are looking for fine Italian dining, Charlie Gitto's On the Hill is a place you should visit. The restaurant has been operating for forty years and has been a landmark for Italian dining in The Hill neighborhood.
This is also the place where the St. Louis signature Toasted Ravioli came from when a chef at Angelo's, the former name of the restaurant, accidentally dropped a ravioli in the oil instead of boiling water
Experience authentic Italian cuisine here and try out their selection of signature steaks, veal, seafood, pizzas, salads, appetizers, and desserts. You could also try out their homemade gelato and Italian cookies.
Charlie Gitto's is located at 5226 Shaw Avenue and is open every Monday-Thursday 5 p.m. – 9 p.m., Friday-Saturday 5 p.m. – 10 p.m., and on Sunday 4 p.m. – 9 p.m.
Anthonio's Taverna brings a more unique cuisine on The Hill with influences from their Italian father and Greek mother, owner, Antony and Rosario Scarato share both their family cultures mixing Italian dishes with classic flavorful Greek fare.
Anthonino's Taverna serves a mix of Italian and Greek tastes that will give you a new experience in taste from pizzas, pasta, to dolmathes and gree yogurt tzatziki.
Try out their unique taste and visit Anthonino's Taverna at 2225 Macklind Avenue that opens from Monday through Saturday from 11 a.m. – 10 p.m.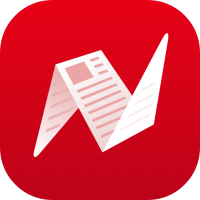 This is original content from NewsBreak's Creator Program. Join today to publish and share your own content.