St. Louis, MO – Are you planning to cook some delicious fresh seafood recipes? Here in St. Louis, there are several fresh seafood markets you can visit to grab your fresh ingredients. Here are three seafood markets you can visit:
Bob's Seafood has been serving the people of the St. Louis metropolitan area with a supply of fresh seafood since 1878.
Bob's Seafood started as a small seafood market and now it has become a full-scale retail shop that has seafood flown and delivered from all over the world and become a supplier to many restaurants, country clubs, hotels, and caterers around St. Louis.
Buy your fresh seafood here in Bob's Seafood they have a selection of fresh fish and shellfish and even live lobster.
Bob's Seafood is located at 8660 Olive Blvd in University City, it is open from Monday through Saturday from 8 a.m. – 6 p.m.
A family-owned and operated market; The Bond Ave Poultry & Fish is located at 1517 Bond Ave in East St. Louis, Illinois, and has been supplying people with fresh seafood since 1945.
You can find so many choices of seafood such as Buffalo fish, a variety of Catfish, Jack Fish, and Shrimps, and many more. The Bond Ave Poultry & Fish will serve you a high-quality service as well as a grocery experience.
Bond Ave Poultry & Fish is open every Wednesday through Saturday from 8 a.m. – 5 p.m. but on Friday the store will close at 6 p.m.
Seafood City Supermarket
Located at 8020 Olive Boulevard in University City, the Seafood City Supermarket is open every day from 9 a.m. to 8 p.m.
The Seafood City Supermarket has been offering fresh seafood since 1994, until today they help customers find their seafood needs from Japanese seafood items to other needs such as Mexican culture items.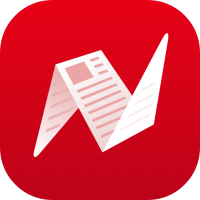 This is original content from NewsBreak's Creator Program. Join today to publish and share your own content.