St. Louis, MO – Formerly known as the Youth Activity Park, the name has officially changed in May 2021 to Kinetic Park. It is a perfect place for the youth to spend their energy and play in the park.
The park offers, especially for, riders and skaters something fun and exciting because it has the largest Pump Track in the United States, as well as the largest outdoor skate park in Missouri.
The 300-square-foot Pump Track is a must-visit and a must-experience for riders, whether you are a beginner, intermediate, or advanced rider the park offers different courses for each ability.
The pump track welcomes everyone with wheels from bikes, skates, scooters, to skateboards, everyone is invited to experience the paved rollers, banked turns, and other challenging courses for riders to pump.
Meanwhile, the outdoor skate park is a 33,000-square-foot concrete skate course, which features bowls, a street course, ramps, gaps, hubbas for all skaters young or old from, beginner, intermediate, or advanced skater. The skate park is open all year round all through the night.
Besides the exciting venues for riders and skaters, the park also offers an indoor 30-foot rock climbing wall for those who enjoyed climbing. If you don't enjoy all those extreme activities the indoor venue also accommodates table tennis, foosball, air hockey, even a large video gaming area with two flat-screen televisions.
With the name change and all the fun things the park had to offer, the fun does not stop there, the Kinetic Park is also transforming to offer more fun for the youth to enjoy. The construction that started in spring 2021 is expected to complete by the end of 2022.
The long wait will be worth it because the park is offering an additional indoor activity center, Bike Playground and Skills, Splash Play, and Adventure Playground areas.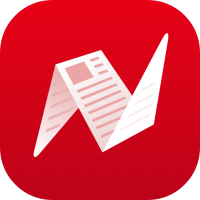 This is original content from NewsBreak's Creator Program. Join today to publish and share your own content.