St. Louis, MO – The Open Space Council for the St. Louis Region is hosting an event for the National Public Land Day to remove invasive species at St. Vincent Park on Saturday, September 25 from 8.45 a.m. to 12 p.m.
The Open Space Council is a non-profit organization that is dedicated to conserving, protecting and sustaining land and water resources throughout the St. Louis region.
The removing Invasive Species program is part of The Open Space Council's Operation Wild Lands which is a program to maintain and restore public lands throughout the St. Louis Region. Volunteers of all ages are welcome to join the program.
For the removing invasive species event on Saturday, volunteers will help remove honeysuckle and wintercreeper at St. Vincent Park. They will clean the area by cutting honeysuckle and treating it with herbicide as well as hand-pulling wintercreeper.
Besides that, you will learn and get information regarding the Community Stewardship Alliance program.
If the weather during September 25 is not suitable for the volunteer workday to happen the event will be rescheduled for Sunday, September 16.
Volunteers are advised to dress comfortably for the weather, bring their own work gloves, and bring their own filled water bottle. Tools for removing invasive species will be provided by the Open Space Council.
Since the pandemic is not over yet, volunteers are asked to follow the covid-19 precautions, when social distancing is no possible unvaccinated individuals will be asked to wear a face covering.
While those who are fully vaccinated and waited two weeks after the second dose are allowed to participate without face covering or social distancing themselves.
Register here to volunteer.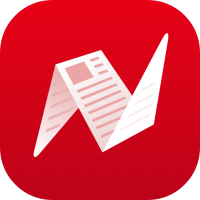 This is original content from NewsBreak's Creator Program. Join today to publish and share your own content.