Kimmswick, MO – October is a fun month for Kimmswick with their line of festivals greeting residents and visitors. The Apple Butter Festival is one of Kimmswick's annual festivals that will always take place on the last full weekend of October.
The Apple Butter Festival is known to be one of the largest celebrations that Kimmswick has to offer and the festival has been attracting over 10,000 visitors annually. For this year the Apple Butter Festival will be held on the weekend of October 30 until October 31 from 10 a.m. to 5 p.m.
The festival will give you a never-before experience to enjoy the small-town ambiance, walking through the streets with 500 to 600 food, drinks, and craft vendors that you can enjoy. The festival offers so much more which include live entertainments such as bluegrass, country rock, and dulcimer music.
What is unique to this festival is on Friday before the weekend starts The Kimmswick Historical Society will gather to peel and prepare the apples early before dawn. Then on each day of the festival, the wood-burning fire is lighted to cook the apples in the large kettle.
The apples will be cooked and stirred continuously for seven to eight hours straight until the fragrance is thick enough to be sealed in jars. Visitors attending the festival will also have the opportunity to help stir the apples and enjoy the ambiance at the Apple Butter Pavilion.
Other than that the festival also offers many things for children such as miniature trains, petting zoos, and pony rides.
During the festival the town street will be closed during the festival hours, visitors can park at Windsor School and ride on the shuttle bus into town.
For more information please visit Kimmswick official website.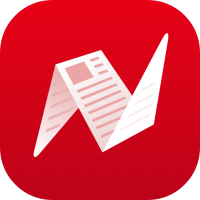 This is original content from NewsBreak's Creator Program. Join today to publish and share your own content.