Florissant, MO - Florissant is home to several historical sites for visitors and residents to explore. They provide historical places, recreation facilities, or even golf clubs. Well, here are the top things to do in Florissant worth your visiting.
- Old St. Ferdinand Shrine
https://www.oldstferdinandshrine.com/
Old St. Ferdinan Shrine offers four historic buildings in their original locations: the 1819 convent, 1821 church, 1840 rectory, and 1888 schoolhouse. They offer tours which are available from Monday to Sunday. They serve the schoolhouse, which may be used for public or private gatherings.
You can rent this historical place for any occasion such as wedding and funeral services. In addition, they also offer book stores and gift shop stores.
This historical tour and religious pilgrimages is located at 1 Rue Saint Francois St, Florissant, Saint Louis, MO 63031-5126
- James J Eagan Center
https://www.florissantmo.com/department/index.php?structureid=20
James J Eagan center offers recreational facilities such as an indoor swimming pool with various programming, a fitness center, a game room, a seasonal covered outdoor Ice Rink, and a 600 seat theatre. They also have a gymnasium which can be rented and open basketball play. In addition, they have several meeting rooms that are available for rent.
This facility operates from Monday to Friday from 6 a.m. to 8 p.m., Saturday from 8 a.m. to 5 p.m., and Sunday from 10 a.m. to 5 p.m.
Visit them at 1 James J Eagan Dr, Florissant, Saint Louis, MO 63033-3633
- Florissant Golf Club
Established in 1997, Florissant golf club offers experience public golf for golfers of all abilities to join courses or even tournaments. They provide excellent service and even greater golf. Therefore, they serve fast and accurate undulating greens that are as good as any private club.
Visit them at 50 Country Club Ln, Florissant, Saint Louis, MO 63033-4102
If you have any inquiries, kindly check https://www.florissantgolfclub.com/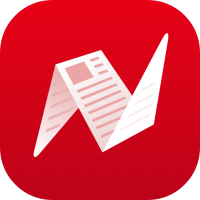 This is original content from NewsBreak's Creator Program. Join today to publish and share your own content.