Saint Peters, MO – Have you ever felt too lazy or busy to go out and cook your meal? Saint Peters offers you many restaurants which serve delivery services to your door. Let's check out below the recommended restaurants that provide delivery services in the area.
1. Oberweis Ice Cream and Dairy Store
Oberweis ice cream and dairy store offer famous waffle cones every day, signature whipped cream from scratch, and super-premium ice cream in traditional fountain glassware. They serve a relaxing atmosphere inside the store with colourful balloons. They also have a friendly game of chess, checkers, or any other board games. You can also taste their smoothies besides ice cream.
Visit this delivery restaurant at 7090 Mexico Road, Saint Peters, MO 63376
If you have any inquiries, kindly check https://www.oberweis.com/ice-cream-and-dairy-stores/St%20Peters
2. The Brick Oven
Located at 84 Spencer Rd Behind Costco, Saint Peters, MO 63376-2401, the brick oven is an Italian, Turkey, Lebanon, and Greece cuisine that serves pizzas, salads, sandwiches, steak, pasta, and Mediterranean entrees starting from $3,99. They serve fresh ingredients, mouth-watering brick oven pizzas, homemade slices of bread, fresh salads, and irresistible dips. If you are on a special diet, they offer vegetarian-friendly and vegan options.
Kindly check at this link http://www.stpetersbrickoven.com/home.aspx, for further information.
3. Stef's Pizza
For almost 40 years, Stef's pizza has offered famous pizzas, kinds of pasta, salads, sandwiches, and more. They have five locations around the U.S., on St. peters is located at 652 Jungermann Rd, Saint Peters, MO 63376. They offer wine and beer starting from $3,25. In addition, they have lunch specialties, beverages, and desserts.
This family-owned delivery restaurant is open daily, check their full hours on https://www.stefspizza.com/jungermann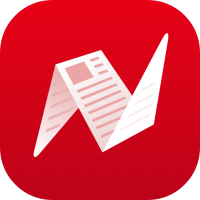 This is original content from NewsBreak's Creator Program. Join today to publish and share your own content.