KIRKWOOD, MO – Kirkwood has some cafes for you to visit and you can find any beverages that may suit your preferences. You may try these cafes while you are in Kirkwood and taste the healthy juice for your throat. Here is the list.
1. Teleo Coffee
Teleo Coffee is located at 132 West Monroe Ave, Kirkwood, MO 63122. Aside from their famous coffee, they serve some fresh juices as well. In this cafe, you may try their fresh smoothies that feature natural fruit and yogurt. They are available with protein smoothies for morning menus and berry smoothies for your afternoon companion. They offer the Blue Drink as their signature drink, that you can experience the taste of citrus juice and coconut milk in just one sip. Kindly check their other menus by clicking this link.
2. Rush Bowls
You may visit this café at 343 South Kirkwood Road, Kirkwood, MO 63122. They open for business from Monday to Sunday, from 9 a.m. to 6 p.m. They provide one of their best drinks, that is Summer Mojo, for every customer. You can also try several menus that feature juice in it, such as Beach as their signature bowl, Strawberry Sunrise, Peach Pump, and many more. In their menus, you can also see the calories of your drink, so you can choose the most suitable drink for you to sip. Kindly click this link to see other juices and you can also place your online order.
3. Smoothie King
This café is located at 465A South Kirkwood Road, Kirkwood, MO 63122. Rush Bowl uses fruits and organic veggies to serve their drinks. Besides, they provide several smoothies that feature any flavors, such as Coffee High Protein Vanilla, Gladiator Strawberry, High Intensity Workout Veggie Mango, The Activator Banana, and many more. You can also customize your beverages based on your preferences with protein to improve your strength, muscle growth, and maximize your exercise. Should you have any inquiries, kindly click this link to go to their website here.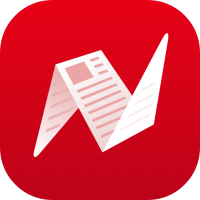 This is original content from NewsBreak's Creator Program. Join today to publish and share your own content.