ST. LOUIS, MO - On Christmas Eve 2015, Peter Needham, a 6-month-old local, hit his head which caused an injury from head trauma of his fractured skull and bleeding between the inner side of his skull and the outer membrane of his brain.
Peter's family was preparing their boys to go to church when this tragedy happened "Peter's older brother, Caleb, needed help getting dressed, so I set Peter down on the bed." Emily recalls.
Peter fell to the hardwood floor and cried. Not until 30 minutes after it happened, he vomited. The family rushed him straight to the local emergency room out of the fear of a concussion he may have. A CT scan then showed that Peter had a skull fracture and bleeding instead.
Peter was carried to St. Louis Children's Hospital for immediate care, as the hospital is known as the nation's top-ranked pediatric neurosurgical program.
David Limbrick, MD, Ph.D., was assigned to handle Peter. He explained the surgery he needed to take on Peter to stop the bleeding since Peter's hemoglobin kept falling, which means blood was packing around his brain.
Peter's family signed papers prior to the surgery, for understanding the warning of risks Peter might have, including death possibility.
The surgery went for 3.5 hours from 10:45 p.m. to 1.15 a.m. Dr. Limbrick mentioned that the time role, in this case, is crucial, a minute longer could have been a life-death decision.
"I think that's what made Peter's case a miracle," Dr. Limbrick says. "Everyone mobilized so fast to help him, and I think it saved his life."
Starting from there, Peter was scheduled for a regular checkup annually, which brings the whole family to a new tradition of Christmas to visit the St. Louis Children's neurosurgery departments carrying gifts and gratitude.
Peter is 5 years old now, he loves his older brother, superheroes, plays hockey, and enjoying his life like a "little man" as Dr. Limbrick calls him. "Peter's got a horseshoe-shaped scar from the top of his ear to his hairline," Emily says. "When he wears his hair short, we get to see that scar. It's a beautiful reminder that our baby boy is here with us."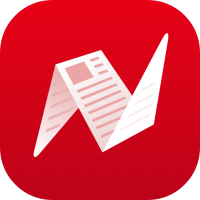 This is original content from NewsBreak's Creator Program. Join today to publish and share your own content.