ST. LOUIS, MO - A tantrum and meltdown both include screaming, crying, and yelling during the time following, but tantrums and meltdowns aren't equivalent to one another, although the two of them are ways for your children to communicate.
"It's important to understand what is motivating your child's behavior to discern the difference." says Kasey Davis, PsyD, ABPP, a psychologist at St. Louis Children's Hospital.
A tantrum happens when a child is trying to communicate their desire for something, either to buy stuff, going somewhere, and other wish they have. They will throw a tantrum as an attempt to achieve a particular goal and will mostly stop when they have accomplished it.
How to handle:
Do not overreact, or if so, they will receive the signal that what they do is working on you.
Tantrum is a strategy children use to persuade their parents if you as a parent always cave for it, merely to make them stop, they will repeatedly do the same thing.
Intentionally ignore the disruptive behavior.
This will give them signs that their behavior isn't something you favor.
Appreciate their good behaviors.
Despite teaching them ways to behave you'd value, don't forget to appreciate them when they've finally figured out how to control it.
Make them understand how to communicate things they want in a proper attitude.
"As a parent, give a similar response across all environments, whether at home, or in public." Davis says. You need to be consistent to avoid their confusion.
Meltdowns happen when a child is overwhelmed with the surroundings, this will habitually stop when they're brought to what they consider as a safer and calmer environment. This often arises when your child feels overload in sensory, like sounds or crowds.
How to handle:
Get away from the crowds or decrease the amount of noise and stimulation your children receiving.
Create a calming strategy for your children to cope with this, such as deep breathing or subtle pat and quiet singing.
Hugs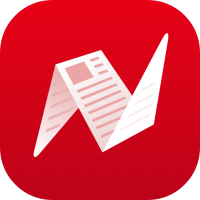 This is original content from NewsBreak's Creator Program. Join today to publish and share your own content.