ST. LOUIS, MO - With its purpose to promote understanding and respect for all races, religions, and cultures through its programs, The National Conference for Community and Justice of Metropolitan St. Louis, or NCJJ St. Louis, has been serving the community for more than 85 years.
This year, the executive director of STL Mosaic Project, Betsy Cohen, was awarded by NCJJ.
Betsy Cohen expressed her appreciation for the award she received "I feel very honored to be recognized by the NCCJ," said Betsy Cohen, Executive Director of the St. Louis Mosaic Project. "Being part of a network of colleagues working to make our region better by attracting foreign-born people is very rewarding, as I know that these newcomers will make the St. Louis region better for all of us. When we welcome those who add to our economy and to our diversity, we all win. It is a privilege to be a leader in strengthening our region. "
As an experienced leader who works on emerging issues, she brings and encourages the development of the community with her strengths around strategic planning, business development, community outreach, and multiple other expertise.
Through NCJJ programs that embrace diversity, self-awareness, and community-wide changes, they held the award annually to acknowledge leaders who are in one line to support the principles of The National Conference for Community and Justice of Metropolitan St. Louis.
Established as a local, nonpartisan 501(c)(3) nonprofit in 2005, the NCJJ has continuously operated since 1930 and was originally endowed as a regional office of the National Conference for Christians and Jews.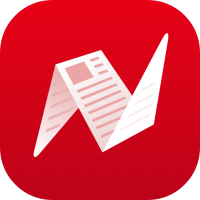 This is original content from NewsBreak's Creator Program. Join today to publish and share your own content.