ST. LOUIS, MO - Ostara, a Vancouver-based company that directly contributes to a sustainable food system and conservation of natural resources by creating a renewable product, is expanding its wing to St. Louis.
They're planning to induce 40 new high-paying jobs opportunity in St. Louis. The establishment of Crystal Green is making a $25 million capital investment in the establishment for its production facility in St. Louis City. The Crystal Green fertilizer product is the first of its kind to be granular slow-release phosphorus.
"We're excited to welcome another agtech company to Missouri, where agriculture remains our number one economic driver," Governor Mike Parson said. "Ostara's investment in St. Louis will create more career opportunities for Missourians, build on its mission to help farmers improve crop yields across North America, and protect water and soil quality around the globe."
Ostara was founded in Canada, with the purpose of developing technologies by creating eco-friendly fertilizer products that retrieve phosphorus and nitrogen from water treatment streams.
Currently, the company has the facility to pull everything off in Florida, and now they began to look for expanding its manufacturing in the central U.S.
St. Louis was chosen to be their option due to its nationally recognized agriculture aggregation, the conception of the region's educational institutions, and its ideal setting in Midwestern. This decision is hoped to bring the maximum potential of developments on the company's growth and sustainability plans.
"As we gear up production over the next year, we're partnering with the St. Louis community and Missouri businesses to continue our mission to produce a sustainable phosphorus soil health solution that will enhance crop yields while protecting water sources across the globe," says Dan Parmar, Chief Executive Officer at Ostara Nutrient Recovery Technologies.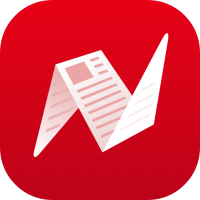 This is original content from NewsBreak's Creator Program. Join today to publish and share your own content.