ST. LOUIS, MO - Metro Transit has transformed the Emerson Park Transit Center to become a colorful, playful, and interactive space while their riders wait for their bus or MetroLink train. This is the second project after the transformation of the MetroBus Stop in Maplewood.
The first project has transformed the MetroBus Stop in Maplewood became an enhanced bus shelter with a public art installation, a hopscotch game, better access to surrounding green spaces, and improved lighting and sightlines.
the Transit Stop Transformation project on Emerson Park Transit Center was done through the collaboration from Metro Transit with the St. Clair County Transit District, AARP group, and Citizens of Modern Transit,
Previously between the bus bays and MetroLink, the area was covered in gray concrete. After some renovation, the space was furnished with a bright, colorful jazz vibe, flowers and plants, shaded seats, canopies, and a mural that inspired from the concepts by Zemerion, Taychelle, and Jomari, the students from East St. Louis High School.
The planning and design were completed by the CBB/PGAV team. The Added Dimension, LLC, did the community engagement. The mural was created by Jayvn Solomon of L.O.T.U.S. Labs.
The project hoped to be the model for public transit stop for future development. During the planning process, the public gave feedback and innovative ideas. This transformation is not just engaging for the Metro riders but also for local residents as well as other people who pass the transit stop every day.
An event was held on 21 August to celebrate the colorful completion of the new area. The event included speeches by several partners with special appreciation for three students from the East St. Louis High School who inspired the concept behind the mural. There is also live music performed by East St. Louis High School students as well as free Pirtle's Ice Cream.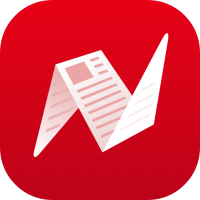 This is original content from NewsBreak's Creator Program. Join today to publish and share your own content.