ST. LOUIS, MO - When at home, pets and house plants become friends and boredom busters. One option is to keep fish in an aquarium. An aquarium can be a home decoration and a tool for children to learn about nature as well. Well, we have listed some shops that sell aquarium fish in St. Louis as follows.
1. Gateway Aquatics
Getaway Aquatics provides all the tools, accessories, live fish, and corals you need to create a unique aquarium for your home. Getaway Aquatics also offers to design and install backyard waterfalls and ponds, for those of you who want a more serene, lively, and full of fish home.
Location: 4570 Telegraph Rd, St. Louis, MO 63129, USA
Open Hours: Wed-Sun, 11 am - 6 pm.
2. Chalily
Chalily is a home and garden shop that sells beautiful garden decorations. Chalily is owned by Joe Summers with 25 years of experience in the pool area, having also worked at the Missouri Botanical Garden. Chalily has a large selection of pond equipment: maintenance, pumps, filtration, fish, fountains, and aquatic plants. Apart from that, Chalily also rents out Pool Vacuums, complete cleaning kits, and pool water meters. Chalily also offers full installation of new water features or rebuilding or expansion of old features.
Location: 14430 Manchester Rd St Louis, MO 63011
Open Hours: Mon & Tue, Thu & Fri 10:00 AM - 6:00 PM, Sat 10:00 AM - 5:00 PM, Sun 12:00 PM - 4:00 PM
3. Art of Aquaria
Art of Aquaria offers tropical fish, reptiles, coral, and also some live plants.
Art of Aquaria is a full-line freshwater and saltwater aquarium store, offering rare and hard-to-find species.
https://web.facebook.com/artofaquariastl/?_rdc=1&_rdr
Location: 3131 Morganford Rd St. Louis, MO 63116
Open Hours: Mon-Wed, 5:00 PM - 9:00 PM, Thu-Sat, 10:00 AM - 9:00 PM, Sun 11:00 AM - 6:00 PM.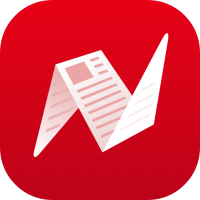 This is original content from NewsBreak's Creator Program. Join today to publish and share your own content.