FLORISSANT, MO - There are plenty of reasons why children need to be involved with activities after school or even preschool. Instead of playing with gadgets or watching TV, it's a good idea for your child to do fun activities outside the home. Children can meet new friends so that their social skills develop as well as other skills that will aid in their long-term growth and development. If you want your child to make time for things that build their motor skills, then you can check out some activities for children around Florissant.
1. Kids World Gymnastic
Kids World Gymnastics is a children's activity center in Hazelwood. Kids World Gymnastics offers programs to hone children's skills in gymnastics, trampolines, and tumbles. Each Kids World Gymnastic's program, class, and team focus on boosting confidence, improving skills and coordination, and building a lifelong love of fitness and healthy choices. Access their website to find out more about their programs and classes.
https://kidsworldgymnastics.com/
Phone: (314) 838-5867
Location: 8701 Dunn Rd Hazelwood, MO 63042
Open Hours: Mon - Thu 3:00 PM - 9:00 PM, Fri 3:00 PM - 8:00 PM
2. Play Street Museum
If your child is under 8 years old and you prefer indoor playing activities, then you may take your kids to the Play Street Museum. This museum is an interactive museum for children to encourage young children's sense of exploration, independence, and creativity. The Play Street Museum also has a curated toy shop dedicated to open and imaginative toys for children. Play Street Museum also offers various kid's birthday party options for you to arrange a private party.
https://stlouis.playstreetmuseum.com/
Phone: (314) 626-5973
Location: 1650 Beale St Ste 138 Saint Charles, MO 63303
Open Hours: Mon - Fri 9:00 AM - 5 PM
3. We Rock The Spectrum - Kids Gym
WRTS has an open play gym for kids that includes full use of the gym with all equipment, and an arts & crafts section that has: beading, painting, and other fine motor play activities. The facility can also be rented out for a birthday party or private event. WRTM kids' gym equipment includes suspended equipment with swings, crash mats and pillows, zip line, trampoline, and many more.
https://www.werockthespectrumnorthcountystl.com/
Phone: 314-733-9787 or info@werockthespectrumnorthcountystl.com
Location: 10513 St Charles Rock Rd, St Ann, MO 63074
Open Hours: Mon-Sat:10am - 6pm, Sun:12pm - 6pm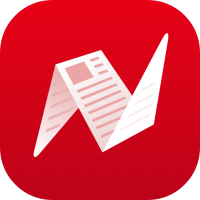 This is original content from NewsBreak's Creator Program. Join today to publish and share your own content.