SAINT LOUIS, MO – Thrifting as a new shopping style is an activity to use money and resources wisely. Thrift shops usually sell second-hand stuff like clothes, dresses, shoes, books, bags, and others. In St. Louis, you will find these three recommended thrift stores.
1. Destination Found
Located at 3232 S Grand Blvd Saint Louis, MO 63118, the destination found serves many used shirts with retro & vintage apparel for men, women, and kids. They provide sort thousands of pounds of clothing to match the hip, funky, bohemian vibe of South St. Louis City.
Established in 2016, you will get $1 off for every $10 spent. Don't worry, they also offer plus-sized.
Visit them on Monday to Friday from 12 p.m. to 7 p.m. Saturday from11 a.m. to 7 p.m. and Sunday from 11 a.m. to 6 p.m.
2. The Green Shag Market
Established in 2011, the green shag market offers second vintage, unique and antique furniture which serves multiple vendors antique mall with a small shop feel with isles of unique items. They are open on Friday to Sunday from 10 a.m. to 5 p.m.,
This family-owned thrift store serves a well-organized, clean, mid-century modern atmosphere. Go find them at 5733 Manchester Ave Saint Louis, MO 63110
3. Ditto Family Resale
Open on Monday to Saturday from 10 a.m. to 6 p.m., ditto family resale offers
Gently used and often new donated items that appeal to the entire family, including clothing, shoes, and accessories for women, men, and kids, as well as jewelry, furniture, home decor, linens, art, books, toys, and more since 2012. They support eight local Christian schools with over $500,000 donations.
This non-profit resale is located at 10027 Manchester Rd Saint Louis, MO 63122. Although this store items have reasonable price, they are really well-organized and attractive store construction.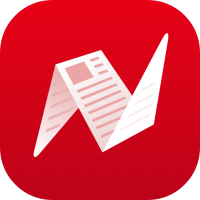 This is original content from NewsBreak's Creator Program. Join today to publish and share your own content.