ST. LOUIS, MO - St. Louis has many exciting spots, one of which is 3.5 miles south of downtown St. Louis, Cherokee Antique Row. Historic Cherokee Antique Row is six blocks on Cherokee Street from Jefferson to Lemp Avenues. Cherokee Antique Row referred to locally as "Antique Row" or sometimes "Cherokee Row," is the perfect afternoon stroll. There are six blocks of independently owned and operated antiques, collectibles and specialty stores, art galleries, restaurants, and cafes.
Here are some things you can do around this fascinating historical place, including:
1) Taking a Tour to A 19th-century mansion
One of the 19th-century luxury homes in this area is the Chatillon-DeMenil Mansion, located at 3352 Demenil Pl, St. Louis. By visiting, you can learn about life in St. Louis in the nineteenth century includes ancient French stories, the western fur trade, everyday life in Victoria, the 1904 world market, and the Cherokee caves. Many antiques and homemade, this Greek revival house has been restored to interpret the decorative arts and architecture of the Victorian era.
The tour is open until December with ticket prices of $10 for adults and $5 for children under 12 years old. Guided Tours are available on Wednesdays from 11 am, Thursdays at 12:30 pm, and Saturdays 2 pm. Groups can schedule a reservation by calling (314) 771-5828 or visiting https://www.demenil.org/.
2) Window-shopping to various unique merchants
There are many retailers selling antiques, vintage clothing stores, local art, souvenirs, and more. Among them are Retro 101/ Cherry Bomb Vintage, which sells vintage clothing, Lady Jane's specializing in antiques and collectibles, STL Rocks specializes in crystals, rocks, fossils, and sterling silver jewelry from all over the world and Hammond's Books & Music sell books, vintage paper, CDs, and records.
3) Enjoy Refreshing Meals at a Nearby Cafe or Restaurant
Starts your food tour with classic American sandwiches at Elaine's, then having a cup of coffee in The Mud House, or take your pet together to eat cakes in a pet-friendly The Cheshire Grin Cat Cafe. If you go with your family and friends, you can taste Irish Corner Pub or try local and seasonal food from Mac's Local Eats.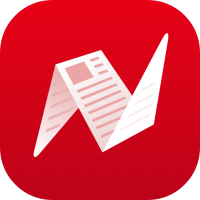 This is original content from NewsBreak's Creator Program. Join today to publish and share your own content.