Kirkwood, MO – If you are in the mood for craving fast food like burgers, French fries, pizza, or fried chicken, well you have to taste these fast-food restaurants in Kirkwood city.
1. Mod Pizza
Established in 2008, Mod pizza provides many locations all around the U.S. one of them is located at 338 S Kirkwood Rd Kirkwood, MO 63122. They are open daily from 11 a.m. to 10 p.m. They serve a superfast pizza experience, Artisan-style pizzas, and salads with over 30 toppings. If you added the toppings, the price stays the same no matter what you pick.
Get to know them at https://modpizza.com/we-are-mod/
2. Chik-fil-A
You may visit Chik-fil-A on Monday to Saturday as early as 6.30 a.m. and close at 10 p.m. They offer many menus like breakfast, salads, burgers, yogurt, entrees, kid's meal, treats, sauces and dressings, and catering menus. They provide great-friendly service with Wi-Fi access. Visit them at 11997 Manchester Rd Des Peres, MO 63131.
Just by installing Chik-fil-A on your mobile phone by Google Play or App Store, you will easily order the menus. Get to know their updates in https://www.cfarestaurant.com/desperes/index
3. Cheeburger
Established in 1986, cheeseburger's first location is in Florida and they were open in Saint Louis in 2017. They are popular with specializing in creating a unique experience for each customer by allowing them to create their own burger with their preferred toppings, cheeses, and add onions. Instead of serving burgers only, they provide many menus like salads, dessert, fries & rings, shakes & malts, dessert, beverages, and kid's menu.
Visit them at 13311 Manchester Rd Des Peres, MO 63131, for more information go to https://www.cheeburger.com/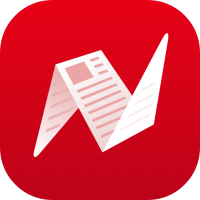 This is original content from NewsBreak's Creator Program. Join today to publish and share your own content.