SAINT LOUIS, MO – Everyone wants to perceive their well-being, whether it has to sacrifice their comfort zone. It happened to this Vietnamese family that flew away from their country to St. Louis. They succeeded to open their family-owned restaurant and become one of the most beloved restaurants in St. Louis.
Qui Tran and his family decided to move to St. Louis in the 1980s and resided in The Hill neighborhood. They moved to the U.S. because of the situation in Vietnam after the newly formed Socialist Republic of Vietnam had murdered the Vietnamese soldiers in 1975. Tran's father is one of the Vietnamese soldiers that had been targeted by the party.
After they arrived in St. Louis, they began to start their restaurant from the noodle ingredients they met back then in the Italian-American community. Mai Lee is opened for business in 1984. They served Chinese and Americanized Chinese dishes only and taught it would gain interest from the society. But, it did not work that well until they decided to create Vietnamese menus onto the menu.
To reach St. Louis as their destination, they met several obstacles on the trip, where Tran was stricken with polio when they reached the refugee camp in Indonesia. The family sought asylum in the U.S. and settled in St. Louis to work in every sector that they can do.
Tran said that grew up in St. Louis is opening his eyes regarding dealing with different cultures. He thought everyone is the same, they all mostly want to perceive the same thing. He hopes everyone in town will always support each other, whether it is for asking advice or calling each other, specifically in restaurant owners' community to perceive the hospitality and create a good food scent.
At the end of the interview session with the STL, Tran stated that "…the more stories that are told, the more we can understand one another."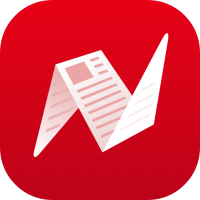 This is original content from NewsBreak's Creator Program. Join today to publish and share your own content.