SAINT LOUIS, MO – St. Louis has diverse races, cultures, and any other personal background in its society. To perceive social prosperity, they need to live together and uphold the humanities. Meet We Stories, a local start-up with a mission to create an anti-racist society for the next generation.
We Stories urges everyone in St. Louis, specifically White people, to talk about races to their kids. The founder of this start-up, Adelaide Lancaster, has been considered herself as someone who interested in racial justice issues.
Lancaster admitted that she is not part of the diverse community, but she wants to create a different approach by telling and teaching their kids at home about the community and any things related to them. Along with Laura Horwitz, she succeeded to establish their local start-up in 2015. Their core meaning is to perceive a racially equitable future for St. Louisans with parenting priority to teach about race in White families.
Based on the research, at the age of three, research explains children do not only create a decision based on race but also consider White people middle-class as the norm. You may see the evidence of the research through We Stories' website at this link. Furthermore, at the age of five, they tend to feel that race is seen as a distinction.
In order to perceive the mission, We Stories offer several programs, that is providing children's books to start and continue to talk about race and racism. There is a 12-week program for every family that gathers in one place to discuss this issue and empower racial equity. They are also affiliated with local libraries to ensure every family has access to diverse book.
We Stories has developed several programs to create network building, leadership development, and infrastructure building in St. Louis, where everyone shares an understanding of racial equity. Everyone hopes We Stories can expand their work outside the region, right after when Lancaster and Horwitz perceive the well-being of St. Louisans. They hope for the best for everyone.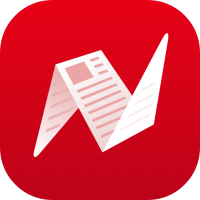 This is original content from NewsBreak's Creator Program. Join today to publish and share your own content.