ST. CHARLES, MO - St. Charles County has been on the lead as the most rapidly growing part of the St. Louis region for the past 30+ years. With a population approaching 400,000, St. Charles County community is leading in new housing starts, job opportunities, low unemployment, and a business-friendly environment.
To enhance the economic development and support business growth of the community, St. Charles provides New Business Ambassador Program to help the regulatory process of starting a new business in the City. The Department of Community Development will guide this program by providing one-on-one assistance through all needed approval processes.
Among the areas of assistance provided within the program are:
Building Permits, required to:
- Build, modify, destroy, improve, or add-ons in a structure
- Different utilities of building or structure
- Install or relocate new plumbing, electrical, or mechanical equipment
Business Licenses, services that include owning:
- All St. Charles residents businesses
- All professionals
- Non-residential businesses such as contractors, sub-contractors, delivery businesses, etc.
- Residents working from their homes
Occupancy Permits, required to:
- Any shift of ownership, occupancy, or tenancy of a property
Scheduling Inspections
and Sign Permits
The New Business Ambassador will also give a piece of further information to determine the establishing site of one's business by giving out more detailed data of potential locations.
Besides helping individuals who are about to start their business in the region, the New Business Ambassador will also contribute to assist on the existing business.
To receive assistance for your business from the New Business Ambassador or further information about the program, contact The Department of Community Development on (636) 949-3200.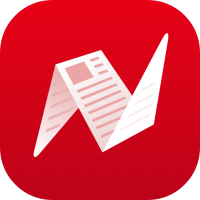 This is original content from NewsBreak's Creator Program. Join today to publish and share your own content.