ST. LOUIS, MO- The City of St. Louis opens an application opportunity for epidemiologists.
The occupants of this position are responsible for investigating and analyzing related information to the prevention, impacts, and management of infectious, chronic, and environmentally provoked diseases.
Works include planning, coordinating, and evaluating the operations, reports, and analyzes functions of the City of St. Louis Prescription Drug Monitoring Program.
A master's degree in Epidemiology, Public Health, Public Policy, or related field and six months of professional experience in public health epidemiology involving research, analysis, prevention, examination, and/or control of the disease. Or an equivalent combination of education, training, and experience will be the minimum qualifications for this job.
Academic credentials documentation needs to be submitted along with the application.
The salary of this position will range from a minimum of $54,860.00 to a maximum of $85,904.00. Applicants with the right fit to the eligible list will be filling both permanent and permanent per performance vacancies. Per performance positions are paid $23.68 per hour and are not eligible for the Employee Benefits Program nor needing any City residency.
Experience with grant writing, survey software applications, working with community health duties, and drafting improvement plans are among the desirable qualifications raised within this position.
It's expected of all applicants to describe experiences, training, and education-related thoroughly on the application. Explanations on the changes and any gaps in their employment history are also needed. Applications will not be taken into consideration if it's incomplete and/or carelessly done.
Resumes can not substitute a fully completed application.
For more information or applying, please proceed here: https://www.stlouis-mo.gov/government/departments/personnel/jobs/job-detail.cfm?job=5774&detail=1.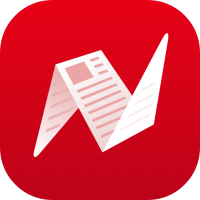 This is original content from NewsBreak's Creator Program. Join today to publish and share your own content.