ST. LOUIS, MO - Savory foods are ideal for filling an empty stomach in the middle or at the end of the day. When it comes to food, striving for the correct combination of foods is essential. Instead of just getting a quick bite, here is a list of St. Charles residents' favorite places to eat:
It opens Monday through Sunday from 11 a.m. to 9 p.m. Sugarfire Smoke House serves the best traditional St. Louis style barbeque. Their award-winning barbeque taste with baby back ribs, juicy pulled pork, and the best beef brisket is definitely savory and would satisfy an empty stomach.
The Sugarfire Smoke House was also mentioned in the 2018 World Food Championship for the best sandwich in the world. Located in 3150 Elm Point Ind. Dr. St. Charles, Sugarfire Smoke House would complete your lunch or dinner cravings.
Since St. Louis has its own barbeque style, barbeque meals would be the people's favorite. Big Woody's BBQ opens every day from 11 a.m. through 8 p.m. It is a hidden gem that will serve you great daily specials and their famous pulled pork! Their barbeque sliced beef is tender and flavor full; it makes you want some more.
Located at 1821 Zumbehl Rd, Saint Charles, Big Woody's BBQ will serve you great food and a great atmosphere to enjoy the flavorful food.
3) Braddens
Located in the St. Charles Historic District, this restaurant is undoubtedly the local favorite. It opens every Monday to Thursday from 10.30 a.m. to 8 p.m., Friday and Saturday from 10.30 a.m. to 9 p.m., and Sunday from 10.30 a.m. to 5 p.m. you wouldn't want to miss their French dip.
If you plan to have lunch or dinner at Bradden's Restaurant, try out their special Cajun Grilled Tilapia with two sides while enjoying their beautifully decorated restaurant.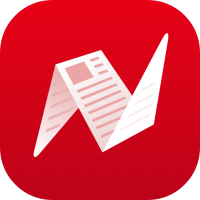 This is original content from NewsBreak's Creator Program. Join today to publish and share your own content.