ST. LOUIS, MO - Besides being one of the most favorable Mexican Foods, many Americans eat burritos as their daily meal. If you're a St. Louis resident and love burritos, here we have three great burrito places in St. Louis.
- Shack Breakfast & Lunch
Shack Breakfast & Lunch will serve you a nice burrito with other delicious Mexican and American food for your brunch. They have various menus, from vegan to gluten-free food. Shack Breakfast & Lunch currently has 9 restaurants spread across St. Louis and Kansas state.
One of the restaurants is at 731 S. Lindbergh Blvd., Frontenac, St. Louis, which ranked #2 of 8 Restaurants in Frontenac from TripAdvisor.com. The place opens every day from 6.30 a.m. to 2 p.m. The burritos costs around $10. You can also make your own burrito with the sides that they serve.
- Lona's Lil Eats
As a fusion cuisine restaurant, Lona's Lil Eats serves Asian and American cuisine in one menu. Owned by Asian and American spouses, this restaurant will satisfy you with various options for your burrito and other dishes with vegetarian, gluten-free, and diabetic choices for all kinds of people.
You can find their burritos at 2199 California Ave, two miles from the Busch Stadium. Lona's Lil Eats opens every Monday to Saturday from 11 a.m. to 9 p.m. For the full menu, visit https://lonaslileats.com/menu/.
- Chava's Mexican Restaurant
Ranked #15 of 1,324 Restaurants in Saint Louis in TripAdvisor.com, Chava's Mexican Restaurant serves unique Mexican and South Western dishes. The restaurant had receive praise from many local food critics. You can enjoy their burritos started from $10.
Located at 925 Geyer Ave., Chava's Mexican Restaurant opens on Monday to Thursday from 11 a.m. to 9 p.m., Friday and Saturday from 11 a.m. to 10 p.m., and Sunday from 1 p.m. to 9 p.m. You can see the full opening hours at http://www.chavasmexican.com/Location.shtml.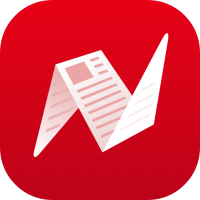 This is original content from NewsBreak's Creator Program. Join today to publish and share your own content.