SAINT PETERS, MO — Either on the bright days under the sun or the rainy days under the blanket, ice cream has always found its way to go. Lucky you! St. Peter has a lot of ice cream shops to choose, here we listed some of the best ice cream shops in town to satisfy your sweet tooth craving:
1. Oberweis Ice Cream and Dairy Store
The Oberweis ice cream and dairy store offer colorful balloons for young guests, games of chess, checkers, or any games on the board while enjoying your favorite ice cream treat.
Located at 7090 Mexico Road, Saint Peters, MO 63376, this place serves super-premium ice cream with rich, creamy, and made in small batches using cream from its milk. Other than that, the restaurant provides any other menu such as smoothies, coffee drinks, frostbites, and shakes & malts.
The store opens from Sunday to Thursday from 10 a.m. to 10 p.m. and Friday to Saturday from 10 a.m. to 11 p.m. Follow their Instagram account for knowing more: @oberweisdairy
Established in 1983, the Fritz's Frozen Custard serves delicious one-of-a-kind frozen custard, such as sundaes, concretes, cones, shakes, malts, and much more.
The location of this family-owned restaurant is at 506 Jungermann Rd, St Peters, MO 63376. Having served up the best-frozen custard in town's motto, this place opens every day from 11:30 a.m. to 10 p.m.
The resto serves you the highest quality product while providing fast and friendly service. Visit their Instagram @fritzsfrozencustard to get more updates.
The Dairy Queen Grill & Chill provides many locations all around the world, in saint peters, it is located at 1015 St Peters Howell Rd, Saint Peters, MO 63376-5250. Established in 1940, this well-known restaurant offers drive-thru, curbside, and online order by downloading the application on Google Play and the App Store.
Their best-selling items include chicken strip basket, oreo mocha fudge blizzard treat, onion rings, brownie and oreo cupfection, health blizzard treat, pretzel sticks with zesty queso-2 for $4, and chocolate chip cookie dough blizzard treat. Go check their Instagram to know more: @dairyqueen.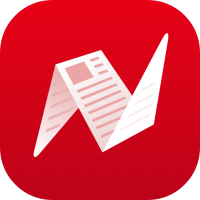 This is original content from NewsBreak's Creator Program. Join today to publish and share your own content.