FLORISSANT, MO – Are you looking for people's favorite restaurants in Florissant? Here the best restaurants offer foods ranging from seafood to Asian cuisine. Even though they are some of the people's favorite restaurants with a delicious range of menu's the prices are reasonable and the atmosphere is enjoyable!
Here are the three best restaurants in Florissant you can enjoy.
1. Hendel's
The Hendel's will provide high-quality food such as their Mahi Mahi fish tacos which is mouthwatering. While you enjoy your delicious food there, you can feel the nice atmosphere of the historic building where Ed Bennet had bought in 1994 and transformed it into a restaurant, now Hendel's has become a landmark in Old Town Florissant.
Location: 599 Saint-Denis St, Florissant, Saint Louis, MO 63031-4735
Operation hours: Tuesday-Thursday, 11 a.m. – 8 p.m. and Friday-Saturday 11 a.m. – 9 p.m.
Established in 1966, Ruiz' Mexican Restaurant is the oldest in St. Louis. Jose' Ruiz opened this Mexican restaurant because back then only a few people had tasted Mexican food. Started off as a little four-table restaurant it became a successful restaurant with lines waiting to be served. Now more people enjoyed the Mexican cuisine, people loved the excellent food. Ruiz will continue to serve hot, fresh, and delicious food.
Location: 901 N US Hwy 67, Florissant, Saint Louis, MO 63031-2917
Operation hours: Monday-Saturday 11.30 a.m. – 9 a.m.
3. Pearl Café
A nice café serving Thai foods, if you ever want to have a taste of one of the best Thai dishes this café will surely have the right menu. While enjoying some spring rolls you can also enjoy the nice decorated place to brighten up your appetite. It's definitely not a one-time visit kind of restaurant because you will end up wanting more.
Location: 8416 N Lindbergh Blvd, Florissant, Saint Louis, MO 63031-7136
Opening hours: Monday-Thursday 10.30 a.m. – 9 a.m., Friday 10.30 a.m. – 10 p.m., and Saturday 12 p.m. – 10 p.m.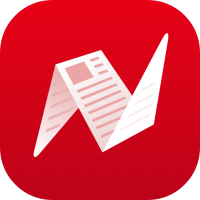 This is original content from NewsBreak's Creator Program. Join today to publish and share your own content.