ST. LOUIS, MO – There are several parks in St. Louis located in the same area as historic structures, making it possible for visitors to enjoy the soothing park view while also contemplating on multiple histories that once occurred on-site. Here are three parks in St. Louis that feature historic structures.
Shrine of St. Joseph at Columbus Square Park
This historic old church is just north of Columbus Square Park, a park surrounded by stairs and plants. In 1843, The Jesuits created a group of parish to serve a community of German immigrants. Then, they initiated a church on a plot of land donated by a wealthy widow, Mrs. Ann Biddle. The church is listed on the National Register of Historic Places and is the site of the only Midwest miracle authenticated by Vatican.
Bear Pits Building at Fairground Park
In 1856, Fairground Park was a private facility that served as an exhibition space by St. Louis Agricultural and Mechanical Association. In 1904, all exhibition activity was stopped and the fairground was abandoned. Political debate over the site that had served as a barracks during the Civil War escalated in 1908, which led to the fairground area being purchased by St. Louis and converted into a park in 1909. All the remains for the exhibition were removed and replaced with new buildings, except for a bear pit.
Lyle House at Carondelet Park
Lyle House is the residence of Lyle family, the original owner of the park. In 1770, the king of Spain gave the land to the Lyle family as a grant, then, Alexander Lyle built a house on the land and lived there in 1840. After being abandoned, the house is maintained as a historic structure. The name of the park was taken from a town called Carondelet in 1767, which is now the south east part of St. Louis. After St. Louis expanded its territory to Carondelet, the park was converted into a public park in 1875.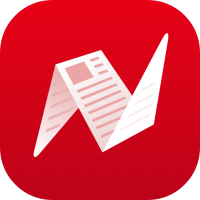 This is original content from NewsBreak's Creator Program. Join today to publish and share your own content.