ST. LOUIS, MO – St. Louis offers many happy spaces around the city, one of them is fun outdoor activities. Well, these are the lists of the best 3 fun outdoor activities around St. Louis for you!
1. Go Ape Zipline & Adventure Park
As an unparalleled outdoor adventure experience, Go Ape offers Tackle dangling obstacles, explore the trees from a new perspective and fly around on multiple zip lines from exciting heights.
You can enjoy four options of outdoor activities such as treetop adventure, treetop journey, axe throwing, and monkey drop.
Starting from $14,95, this escape is open from Monday to Thursday at 10 a.m. to 2 p.m. Friday at 10 a.m. to 3 p.m., and Saturday to Sunday from 09.00 to 4 p.m.
Invite your friends, families, companies, and parties at 13219 Streetcar Dr. Maryland Heights, MO 63043, and having some fun!
2. Tower Grove Park
Located in 4256 Magnolia Ave Saint Louis, MO 63110, tower Grove Park offers recreational, educational, and cultural opportunities for the public.
There will be so many events held annually for visitors like Summer Children's Concert Series, the Tower Grove Farmers' Market, lecture series, art exhibits, and band concerts.
Having grassy meadows, approximately seven thousand trees, and many varied flowerbeds, the park is open from 08.30 a.m. to 5 p.m. on Monday through Friday.
Come and breathe the fresh air!
3. Lone Elk Park
Open daily, lone elk park offers green views with many animals such as elk, eagles, hawks, owls, buffalo, bird sanctuary, snake, and bison closer.
The park is located in 1 Lone Elk Park Rd Valley Park, MO 63088. We suggest you visit the park in the summer and fall seasons.
No need to bring more money, because it's free! Visit the park and bring your own food. Don't need to be worry because there is a picnic table for lunch and an indoor restroom.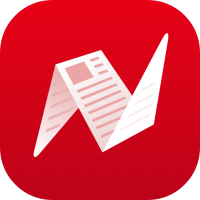 This is original content from NewsBreak's Creator Program. Join today to publish and share your own content.