SAINT LOUIS, MO – The Downtown STL Community Improvement District, or the CID, supports the local small businesses by donating $100,000 to the Gateway Resilience Fund.
The fund is used to provide short-term relief for everyone that has been affected by the COVID-19 pandemic. According to the U.S. Chambers of Commerce in its July report, approximately 50 percent of small businesses have pivoted their operations, laying off their workers or reducing the operations. Small businesses in St. Louis are no exception.
From March until April 2020, some of the businesses owners signed their businesses in to get the critical funding to save their operations. According to Kim Pitliangas, CEO of the Thaxton Event Space and Speakeasy lounge, this grant helped her business to stay afloat in the unprecedented obstacles.
In this pandemic, the business owners have to make a plan to reinvent their business, because they still need to pay the rent and utilities. Pitliangas, who opened her business in 2008, has been struggling with it, too. The Thaxton Event Space and Speakeasy is a historic Art Deco venue and the only password-protected bar in St. Louis. She chose to close her business in March 2020 and decided to reopen in June with several adjustments including opening hours and reservation-based visits.
Another business owner affected by the pandemic is Dale Schotte with his Park Avenue Coffee. Schotte felt the need to protect his team members during this hard time situation. Through the grant from the Gateway Resilience Fund, Park Avenue Coffee could mitigate some of the loss, which reached 60 percent compared to last year.
For further information on CID, visit http://downtownstl.org/downtown-cid.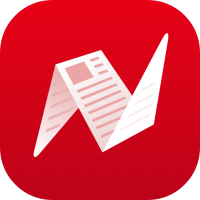 This is original content from NewsBreak's Creator Program. Join today to publish and share your own content.