St. Louis, MO – Saint Louis University and the National Geospatial-Intelligence Agency are hosting Geo-Resolution 2021 conference. This event will take place on September 14 at the university's Busch Student Center from 8 a.m. to 4 p.m. The topic of this year's conference is "Building a twenty-first-century Geospatial Ecosystem: from hard problems to opportunities".
This event is an effort to keep the collaboration between the government, academia, and industry in developing the Geospatial Ecosystem in the Greater Saint Louis region.
Students can join the invitation-only Student Mentoring Lunch with Career Exploration, a program that will give students the opportunity to network with local leaders from industry, academia, and the government. Students can also discuss their career opportunities in the field of geospatial, discussing the skill sets in demand, and discussing how to develop the Science, Technology, Engineering, and Math (STEM) workforce.
There will also be a poster session for high school, college, and university students to create a poster that presents the critical role of geospatial techniques.
There will be four moderated panels that discuss different topics, such as 1) Hard Problems in a Geospatial World, 2) Preparing the Next Geospatial Generation, 3) Geospatial Ethics: Privacy, Persistent Surveillance, and Connectivity, 4) Geospatial Opportunities and Innovations.
Meanwhile, the featured events will include "Leaders' Look" Development in Geospatial Ecosystem and a Special Broadcast: Why a Geospatial Career? Ask Young Professional.
Don't miss the chance to explore the topic of the Geospatial Ecosystem and the opportunity to connect with important people in the Geospatial industry. Register here today.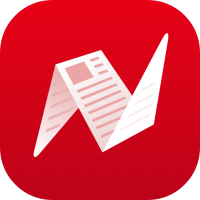 This is original content from NewsBreak's Creator Program. Join today to publish and share your own content.