SAINT LOUIS, MO – Metro Transit, along with several partners, succeeded in launching the first electric bus into service and gathered to launch the official buses on June 29. Metro has 18 buses with another 6 buses that are going to join the MetroBus battery-electric system at the end of the year.
Metro Transit is collaborating with the Center for Transportation and the Environment, Ameren Missouri, GILLIG, New Flyer America, and its key partners, which include the City of St. Louis, St. Louis County, and St, Clair County, IL. It is also made possible because of the help from the Federal Transit Administration (FDA) to provide sustainable economic and environmental mobility options through the availability of electric buses.
The partnership also provides the equipment to support the effectiveness and convenience of electric buses. New Flyer America manufactured 14 60-foot battery-electric for Metro, Metro purchased 4 40-foot battery-electric buses from GILLIG, with another vehicle of GILLIG scheduled by the end of this year.
The battery-electric buses do not have combustion engines or transmission systems, so they will offer substantial savings for taxpayers for about 15 years, approximately $400,000 will be saved from diesel fuels and $125,000 in maintenance costs for the next 15 years.
All vehicles are funded through various FTA grants in a range of 70-80% and local state tax sources for 20-30%. The vehicles will offer similar cost savings and environmental benefits.
Erik Bigelow, Midwest Director at the Center for Transportation and the Environment, stated that electric buses are one of the ways to reduce pollution, tackle climate change, and reduce the dependency on fossil fuels.
The 60-foot battery-electric buses will start to operate on Metro's busiest route, which is the #70 Grand MetroBus route, and carry approximately 10% of Metro's customers on a daily basis. The battery-electric buses from GILLIG are in service in the City of St. Louis and St. Louis County. Moreover, the 40-foot buses and 60-foot buses will be in service every night at the Brentwood MetroBus facility, Brentwood, Missouri.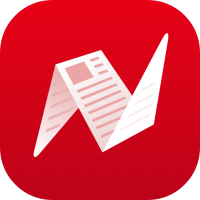 This is original content from NewsBreak's Creator Program. Join today to publish and share your own content.