ST. LOUIS, MO — Learn more about the current state of St. Louis' workforce with the St. Louis Agency on Training and Employment this August.
This in-person event will be held on August 11 from 9 a.m. - 11 a.m. at Mildred E. Bastian Center for the Performing Arts SLCC - Forest Park Campus.
The St. Louis community is always looking for ways to enhance the acceleration of regional development and means to create a peaceful and prosperous society.
Governments, organizations and local communities have devised ambitious but feasible plans known as the STL 2030 Jobs Plan. However, these plans would not make meaningful progress if the citizens do not continue to monitor the city's progress and identify which steps are necessary to achieve the next goal.
SLATE invites citizens and business owners of St. Louis to take part in an in-depth discussion on the state of St. Louis' workforce, with "Equitable Recovery, Equitable Opportunity, Equitable Growth" as the event's main theme.
The event will also provide insights from business professionals and economists such as Dr. Jeff Pittman (SLCC Chancellor), Robert Bobroff (St. Louis Business Journal Market President and Publisher), Charles Garcon (Federal Reserve Bank of St. Louis Regional Economist), Amy Shaw (President of Nine PBS and CEO), Marilyn Bush (Bank of America SVP, Business Banking Market Executive), James Carrington, Ph.D. (Donald Danforth Plant Science Center President and Chief Executive Officer) and Hart Nelson (SLCC Associate Vice-Chancellor).
Participants are required to register, but the event is otherwise free. They will also receive a copy of this year's state of the St. Louis Workforce report.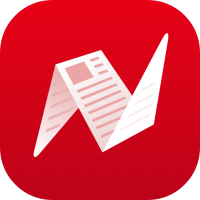 This is original content from NewsBreak's Creator Program. Join today to publish and share your own content.