ST. LOUIS, MO — Researchers at Washington University have genetically engineered a bacteria that produced a fiber that is stronger than several natural spider silks.
The bacteria responsible for the creation of the artificial silk — dubbed "polymeric amyloid" fiber — were engineered in the lab of McKelvey School of Engineering professor Fuzhong Zhang.
Zhang and first author Jingyao Li, a Ph.D. student, achieved this by modifying the amino acid sequence of spider silk proteins while retaining the features of spider silk. But then, a new problem arises. The team needed to create beta-nanocrystals, a central component of natural spider silk, to increase the strength of the fiber.
Hence, they needed to redesign the silk sequence by introducing amyloid sequences that have a high tendency to create beta-nanocrystals. Using three well-studied amyloid sequences as representatives, the team found those resulting proteins had less repetitive amino acid sequences than spider silk — which means that they can be easily produced using engineered bacteria.
They also found that the longer the protein, the stronger the final product is. The 128 repeating units they produced using the bacteria managed to create a fiber with gigapascal strength — a measure used to calculate how much force is needed to break a fiber of fixed diameter — that is stronger than common steel.
The fiber was also proven to have higher toughness than Kevlar, making it practically stronger than several natural silk spider fibers.
"This demonstrates that we can engineer biology to produce materials that beat the best material in nature," says Zhang.
"There seem to be unlimited possibilities in engineering high-performance materials using our platforms," says Li. "It's likely that you can use other sequences, put them into our design and also get a performance-enhanced fiber."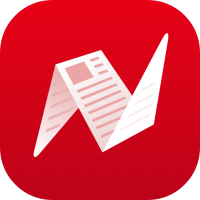 This is original content from NewsBreak's Creator Program. Join today to publish and share your own content.