ST. LOUIS, MO – This year, the Girl Scouts of Eastern Missouri honors St. Charles Community College Associate Professor Stacey Thater for his dedicated work in the organization. Professor Thater's work in the Girl Scouts was inspired by his wife's interests and hobbies.
Professor Thater took training to be an outdoor adventure course instructor because her wife was interested in volunteering for the Girl Scouts. After twenty years he still volunteers for the Girl Scouts.
He stated, "We build on a girl's self-confidence and self-esteem at these outdoor courses. They get the freedom to make their own choices and decisions. They learn to overcome the fears they have. Any challenges they take that advances them beyond where they were before is a huge step forward."
The Girl Scouts of Eastern Missouri honored and awarded the professor with a "Thanks Badge" and it was given because of his service and how his performances have benefited the Girl Scout Council.
His volunteer work which started as a way to impress his wife turned into a way to connect with young students and discuss science, the subject he loves.
Professor Thater said, "I have the distinct pleasure of working in a predominantly female and very diverse science department at SCC. I realize how unusual this is and have always been so impressed with my science colleagues. I believe if I can encourage more women to choose science, the world will be better for it."
Besides his dedication to the Girl Scouts, he was the College's first full-time physics instructor in 2004. As a professor, he teaches classes by making personal connections with the students through his enthusiasm for the subject he teaches which also helps the students to succeed.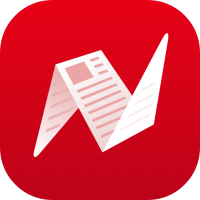 This is original content from NewsBreak's Creator Program. Join today to publish and share your own content.