ST. LOUIS, MO - On January 1, 2022, the St. Louis Blues and Minnesota Wild will square off at Target Field, the Minnesota Twins' home stadium. Both teams will partake in the 2022 NHL Winter Classic after being forced to cancel matches in 2021 owing to physical contact limitations imposed by the COVID-19 epidemic.
The two teams' match, will take place on the 14th anniversary of the NHL Winter Classic's inception in Buffalo. However, the game's start time, broadcast information, and other events will be disclosed at a later date.
Since 2008, the League has maintained an annual schedule that includes an outdoor regular-season game to kick off the season.
In 2007, the Blues briefly played in the NHL Winter Classic at Busch Stadium in St. Louis, beating the Chicago Blackhawks 4-1. That means this is the second time the Blues will play in the NHL Winter Classic.
Meanwhile, the opposing team, namely The Wild, will be played in the NHL Winter Classic for the first time. Blues 2021-22 Full Ticket Buyers will have the chance to purchase ticket(s) to the event based on availability. The number of Blues tickets available and other details will be published at a subsequent time.
Target Field in Minneapolis, Minnesota, was crowned Sports Facility of the Year by the Sports Business Journal in 2011, while ESPN the Magazine awarded it the best game day experience in all sports in 2010.
The stadium has hosted the MLB postseason (2010 and 2019) and All-Star Game (2014), as well as multiple sports events like as Minnesota prep championships, an international soccer match (2016), NCAA football games (2017 and 2019), and several concerts and music festivals in its first decade.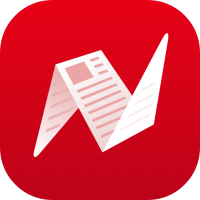 This is original content from NewsBreak's Creator Program. Join today to publish and share your own content.