ST LOUIS, MO - Built in 1826, the Old St. Louis County Courthouse in St. Louis, Missouri combined federal and state courtrooms. The tallest habitable building in Missouri from 1864 to 1894 is now part of the Gateway Arch National Park and operated by the National Park Service.
Old Courthouse in St. Louis is listed as a part of the National Underground Railroad Network to Freedom. Sites, programs, and facilities with verifiable Underground Railroad connections are recognized by Network to Freedom.
In 1847 and 1850, the Old Courthouse hosted the first two trials of the pivotal Dred Scott case. A woman's right to vote was also heard there in the 1870s in the case of Virginia Minor. Its restored courtrooms can be toured and you can learn more about the judicial system of our country during the 19th century.
According to the National Park Service, the Underground Railroad refers to "historic resistance to enslavement through escape and flight."
The Old Courthouse is closely associated with the story of the Underground Railroad and with slavery since it has long been a center for legal challenges against slavery. It was both a public forum and a courthouse.
During estate settlements, slaves were auctioned off from its steps, and a man's bid for freedom helped spark the Civil War.
Many freedom cases were filed at the Old Courthouse, but one became famous.
In 1847, Dred Scott and his wife, Harriet, sued for their freedom and were granted it. Supreme Court decided the case after many appeals. Because slaves were considered property, slaves could not sue. Dred Scott's Supreme Court decision accelerated the Civil War.
The lower floor was converted into a prison yard by 1836, which housed prisoners attending trials as well as drunkards and rioters. Later, it was converted into a public library.
The courthouse remained in operation until 1994.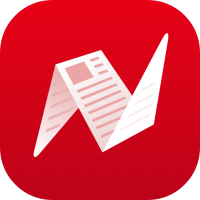 This is original content from NewsBreak's Creator Program. Join today to publish and share your own content.