ST LOUIS, MO - Washington University School of Medicine in St Louis found that good cholesterol type HDL3 protects the liver from inflammation and injury when produced in the intestines.
HDL primarily helps to metabolize cholesterol and remove it from the body through the liver. In a new study, researchers found HDL3 produced by the intestine blocks gut bacteria from transmitting signals causing liver inflammation. This bacteria travels from the intestines to the liver, where it activates immune cells and causes an inflammatory condition that damages the liver.
Published July 23 in the journal Science, researchers at Washington University School of Medicine in St. Louis have found a type of high-density lipoprotein (HDL) plays a previously unknown role in protecting the liver - through blocking the inflammatory signals that common intestinal bacteria produce.
According to the study, HDL3 from the intestine protects mice's livers from inflammation.
Since clinical trials have shown no benefit in cardiovascular diseases, HDL-boosting drugs have fallen out of favor despite being considered good cholesterol, noted Principal Investigator Gwendalyn J. Randolph, Ph.D., the Emil R. Unanue Distinguished Professor of Immunology.
"According to our report, raising levels of this specific type of HDL specifically in the intestine may protect against liver disease as well as heart disease, which is a major chronic health problem."
The intestinal damage can negatively impact the effectiveness of Gram-negative bacteria. Through the portal vein, such microbes can produce an inflammatory molecule called lipopolysaccharide.
In addition to supplying blood to the liver, the vein portal carries most nutrients to the liver after food is absorbed from the intestines. Nutrients from food may activate immune cells to promote inflammation when they travel through gut microbes.
Element of the gut microbiome plays a role in liver disease, including fatty liver disease and liver fibrosis, a form of scarring in the liver.
The study was coauthored by two Washington University surgeons, Emily J. Onufer, MD, a surgical resident, and Brad W. Warner, MD, Distinguished Professor of Pediatric Surgery and Chief Surgeon of St. Louis Children's Hospital. Neonatal infants may develop necrotizing enterocolitis, an inflammatory condition in the intestine that may require a part of the organ to be surgically removed.
HDL3 was protective in many models of intestinal injury, binding to the additional lipopolysaccharide released from injured intestines and blocking its downstream inflammatory effects in the liver.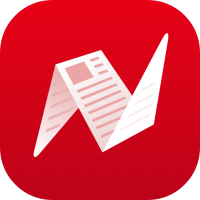 This is original content from NewsBreak's Creator Program. Join today to publish and share your own content.