ST. LOUIS, MO — Sydney Washington is a graduate of Metro High School and a recipient of the St. Louis Public Schools Foundation 2020 Scholarship.
She is currently continuing her studies at Tuskegee University. Discover her experience during her first year at the university.
She said that her first year at the university would be an experience that she never forgets. Aside from having to move away from St. Louis all the way to Tuskegee, Alabama, she had to adjust herself from being in the hustle of the city life to the calmness of the rural environment.
She stated that it was an interesting experience. Being away from her family, she learned how to be a self-reliant adult.
Sydney studied hard during the first year and managed to earn a 4.0 cumulative GPA. She also joined several scholarly and community service organizations. In addition, she was admitted into the Tuskegee University Bioethics Honors Program.
Besides studying, she is also interested in participating in activities. Due to COVID-19, she could not participate in the few campus activities as the campus was not in full capacity, and all her classes were done virtually. However, she is able to participate in one traditional Tuskegee activity, "Fried Chicken Wednesday", where students would dress up and eat delicious soul food meals in the cafeteria.
Sidney had an experience that led her to get a perfect GPA while also being able to meet amazing people at Tuskegee University. She also stated that she is looking forward to her sophomore year.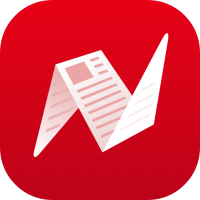 This is original content from NewsBreak's Creator Program. Join today to publish and share your own content.