ST. LOUIS, MO — Bridget Jones was named the new president and CEO for the St. Louis Public Schools Foundation, succeeding Jane Donahue.
Jones will apply her knowledge and twenty years of experience working in the nonprofit sector in her newest role to continue the critical work at the SLPS Foundation.
Before her current post, she was the executive director of the Youth and Family Center in St. Louis. Jones doubled the operating budget during her time with the organization.
She helped raise more than $120 million as a consultant with Changing Our World for the Roman Catholic Foundation of Eastern Missouri and handled many large-scale capital campaigns for other nonprofits throughout the country.
Jones has also served as the director of youth and family programs with Better Family Life, Inc, where she worked closely with SLPS as a partner.
"I am extremely excited to build on the well-laid foundation of work in early childhood education, health and wellbeing, innovative leadership, and college and career readiness; all critically important areas of focus. I am grateful to Tamila Taylor and the SLPS Foundation Board of Directors for this opportunity," said Bridget Jones.
Dr. Kelvin R. Adams stated, "I believe Ms. Jones will be a great asset to the St. Louis Public Schools Foundation team and I look forward to partnering with her and her team in serving District teachers, students and families."
"Ms. Jones, the result of a comprehensive national search, has a girth of experience and a plethora of knowledge. She is the right person to lead the foundation's next chapter," said Tamila Taylor on behalf of the SLPS Foundation board.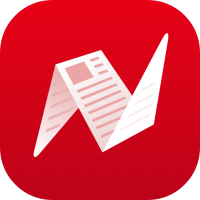 This is original content from NewsBreak's Creator Program. Join today to publish and share your own content.