ST. LOUIS, MO - The International Photography Hall of Fame, or IPHF, and Museum showcases a selection of photogravures from Camera Work, a quarterly photogravure journal from July 14 to October 16 2021.
This exhibition will present portraits, landscape studies, and illustrations published in Camera Work journal that were published from 1905 - 1913. The works that will be showcased are mostly loans from collections belonging to Jeff Appel, David Capes Photography LLC, John Foster, Mark Katzman Photography, Greg Keller, or belong to the IPHF Collections.
The printing method where an original image is transferred to a metal printing plate, also known as photogravure, was highly popular in the late nineteenth century. Artists in America and Europe were looking for a way to create images that evoke both thought and emotions within its audience. This method had proven to be effective to transfer such quality onto paper.
One of the donors of this collection, Mark Katzman, will be conducting a special workshop on the popularization of the art of photography through the photogravure method. Katzman is a photographer who advocates the 'slow photography' movement and is highly popular for his works that adopts the forgotten photographic process (the photogravure) and is currently diving deep into the preservation of this method. It is through this program that Katzman will give us a thorough explanation on the ins and outs of photogravure and help us understand the depth of this method. The program will be held on September 11 from 10a.m. - 11:15a.m. CST at the IPHF. Members of the IPHF will be able to gain free access towards this workshop, while non-members can join with a $5 admission fee.
More information on both the exhibition and the workshop are available at the IPHF website.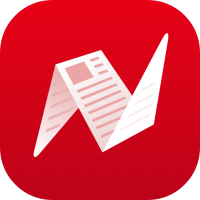 This is original content from NewsBreak's Creator Program. Join today to publish and share your own content.