ST. LOUIS, MO - St. Louis City and St. Louis County announces Joint Statement regarding the region's inclining rate of COVID-19 Cases.
As St. Louis continues to experience a sharp incline of cases per day, averaging at 170 cases, the government has issued a public health advisory to do five things: 1) for anyone above the age to get vaccinated; 2) continue wearing face covering in indoor public places even if you're vaccinated; 3) to protect children younger than 12 to by wearing masks, social distance, wash your hands and keep these children away from large crowds and gatherings; 4) assure that unvaccinated children wear masks when exposed to those who are unvaccinated; and 5) to immediately get tested when one has any cold symptoms.
Alongside, the St. Louis City and St. Louis County has also set up STL Corona, an online website that provides advisories and other information that can help our community fight against COVID-19. You can visit the website to get firsthand information on vaccination appointments, events and where you can get emergency rental assistance if you find yourself needing such services. The website also keeps you updated about other COVID-19 data, reports, testing, and more—so be sure to check the website to keep yourself updated.
"Vaccination remains the best protection against COVID-19, and the City and County urge you to get vaccinated immediately if you have not done so, and have your family members 12 and older do the same," says the government in their Joint Statement. "Anyone with symptoms of COVID-19, including headache, sore throat, fever, coughing, and other flu-like symptoms, should seek immediate testing. Anyone who tests positive must isolate, and those who have had recent contact with that individual must quarantine."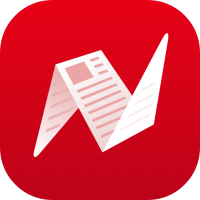 This is original content from NewsBreak's Creator Program. Join today to publish and share your own content.