ST. LOUIS, MO - Members of St. Louis Community College Green 4 Life club plants flowers and vegetables to revive campus soil fertility.
Last May, students Gabrielle Paraino, RJ Weinman, Sean Walsh, Heather Cabeza, and Austin Carbone banded together to plant flower beds near the main entrance of the campus. The activity not only enhances the beauty of the campus but also may help the campus honeybee hives to thrive.
The club is also working on reviving the SLCC soil by clearing and planting vegetables at the YMCA community garden. Each week, students take turns watering and tending to the flower beds and vegetable garden.
The students admit that while COVID-19 has disrupted many club activities and plans, it has also made them closer to nature. When asked why Green 4 Life is able to continue its activities without a hitch, Paraino admitted that it's due to the mostly outdoor nature of the club.
"We have been able to stay connected to our friends and the College by channeling our energy into projects that support our campus and community in a safe and productive way," she added.
The club is also partnering with the campus on making a remembrance tree to honor lost loves ones. Stephanie Church, coordinator for campus life and college transition, explained that the project was suggested by already graduated SLCC students and was shared among club leaders last fall. The red oak tree was planted in the prairie close to a basket court last November.
The benches surrounding the remembrance tree were also a part of the club's project as they were built using bottle caps. It is a result of a multi-year recycling project the club has done with the Rotary Club of West St. Louis County. The 'caps to benches' program was completed after collecting hundreds of pounds of plastic caps.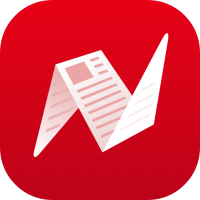 This is original content from NewsBreak's Creator Program. Join today to publish and share your own content.