SAINT LOUIS, MO — Institutional Critique artist, Andrea Fraser, will be showcased at Kemper Art Museum this August.
Based in Los Angeles, Fraser is mainly known for her works questioning art's institutional and economic relationships, often packaged in a humorous and performative way. This year, Mildred Lane Kemper Art Museum is going to showcase two of her works: May I Help You? (1991) and Little Frank and His Carp (2001), both are the artist's single-channel video work. The exhibition will last until November 28.
Andrea Fraser's works mainly center on the critical analysis of various art world positions, functions and didactic forms with subjects mainly centered around the roles and object one would normally find in art galleries and museums. "May I Help You?" is no different—showcasing the rapidly shifting personas of a gallery staff member reacting to Allana McCollum's Plaster Surrogates with a large range of reactions and emotional turmoil.
Through this work, she exploits the generic, pop-esque character of McCollum's collection and how they blur the lines between reality and deceit. This work highlights the social structure that supports the aesthetic encounter and the value it produces. To do so, Fraser compiled quotes from auction catalogs, museum guides, and published interviews with dealers, collectors and artists, including McCollum himself.
Meanwhile, "Little Frank and His Carp" features Fraser herself as she's caught conducting an unauthorized intervention in a museum and was shot using hidden cameras. Fraser is shown to be engrossed in the guide's boisterous explanation of the museum's architecture which was designed by the architect Frank Gehry. In the video, Fraser is shown to respond to the tour's narrative with a varied amount of exaggerated emotional states—essentially amplifying and sensualizing the relationship between art and its audiences.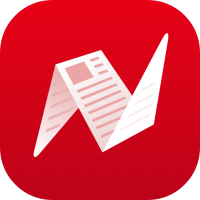 This is original content from NewsBreak's Creator Program. Join today to publish and share your own content.