SAINT LOUIS, MO — St. Louis community holds Burger Week to uplift local businesses amidst the COVID-19 pandemic.
If you find yourself craving something delicious and filling then you should check out St. Louis Burger Week only on July 18 - 25. They have 40+ participants that sell some of the most mouthwatering, gourmet burgers you will ever see only for $6. From gourmet blends to off-menu specialties, participating restaurants are determined to serve burger lovers and St. Louis locals the best of the best.
Not only that, you can navigate their way through the city and collect event-only stamps to win the Ultimate Grill Out Prize Pack and gift cards for you and twenty-five friends. You can do this by downloading the STL Burger Week passport and their website and bring it along with you as you hop from one spot to another. Then snap a picture of the passport to claim your chance at winning the prize!
St. Louis Burger Week Organizer, Brittany Forrest, highlights the importance of the event this year due to the rise of the COVID-19 pandemic. "Local restaurants in the St. Louis area have taken a devastating hit since the pandemic started last year. St. Louis Burger Week wants to uplift restaurants by helping them generate additional revenue and create a sense of community in St. Louis around the love of burgers," said Forrest.
The organizers hope to motivate locals to eat, drink and try new places and, ultimately, build a sense of community.
This year's event will be joined by some of your favorite joints such as Parkmoor Drive-In, Alpha Brewing Company, Hi-Pointe Drive-In and more.
If you do intend to take part, don't forget to wear your mask and practice all COVID-19 safety measures. Stay safe and happy eating!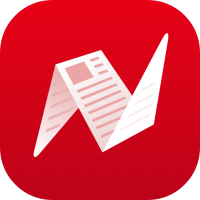 This is original content from NewsBreak's Creator Program. Join today to publish and share your own content.