SAINT LOUIS, MO — For us middle-class people, commute and transit have become an essential part of our lives. We use public transport to get virtually anywhere, from school to jobs, and even local events.
Citizens for Modern Transit (CMT), St. Louis' own transit advocacy organization, is back with another virtual event to help us discuss the importance of public transportation in driving economic opportunities. Accessibility and the ease of public transportation play a big role in increasing access to quality, living-wage jobs, and reducing employment disparity, and wealth generation disparity.
CMT Executive Director Kimberly Cella says that "As St. Louis looks at strategies for building back the urban core, it is imperative that we look at the role public transportation access has on employment opportunities," essentially reaffirming how much public transportation has elevated life in St. Louis for many people.
CMT is known to hold regular events to keep members, elected officials, stakeholders, transit riders and others updated on issues and the events that directly or indirectly affect the local transit system. Discussions are held with guest speakers and panel discussions to be able to address a wide range of topics surrounding transit-oriented development, transit safety and security, best practices, service changes, and so on.
The quarterly "Talking Transit" will feature five panelists, they are Bruce Katz (New Localism Associates), Samuel Murphey (Greater St. Louis Inc.), Taulby Roach (Bi-State Development/Metro Transit), Patricia Hagen (T-REX), and June McAllister Fowler (BJC Healthcare).
This event is set for July 20 at 8:30 a.m. and will be held on ZOOM so you won't have to worry about having to go outside so early in the morning. It is open to the public with mandatory pre-registration that is done online.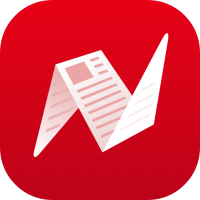 This is original content from NewsBreak's Creator Program. Join today to publish and share your own content.