ST. LOUIS, MO – The League of American Orchestra has announced that the St. Louis Symphony Orchestra or SLSO is awarded The Catalyst Fund. This year marks the St. Louis Symphony Orchestra's second year in a row for receiving The Catalyst Fund award. The award given was a total of $19,500 grant to enhance the SLSO's institutional understanding of equity, diversity, and inclusion or EDI.
The Catalyst Fund is a one-year grant that consisted of the final round of the league's three-year $2.1 million programs. The Andrew W. Mellon Foundation and support from Paul M. Angell Family Foundation made the grant possible for the league, which was given to twenty-five orchestras nationwide.
Simon Woods, the League's President, and CEO said, "American orchestras have made a strong commitment to embrace equity, diversity, and inclusion and reverse decades of inequity on-stage and off–an imperative made even more urgent by the pandemic's disproportionate impact on communities of color."
He then continues, "This is a long-term journey, but it starts with taking immediate action and creating organizational momentum. We're grateful for The Andrew W. Mellon Foundation's long-standing support for the orchestral field, and for the strategic vision that has allowed this group of orchestras to model what change looks like for our entire field through their Catalyst Fund grants."
The grant was awarded to support the EDI work that the SLSO has created. Marie-Hélène Bernard, SLSO President, and CEO led the work in creating EDI strategic plans for SLSO in 2015. This includes a key component in the 2016-2021 strategic plans. Where, recently the SLSO has created an internal EDI task force that provides training for musicians, staff, and board members.
The Catalyst Fund award was focusing on orchestra who demonstrated a strong and dedicated EDI work, like how SLSO has been working on their EDI work. The Catalyst Fund grant helped orchestras to implement and develop activities involving musicians, staff, board members, volunteers, and community leaders.
An Independent panel of EDI experts and practitioners in arts and orchestra was the one who reviewed the eligible applicants of the Catalyst Fund grants.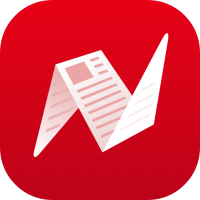 This is original content from NewsBreak's Creator Program. Join today to publish and share your own content.